I had the privilege of participating in this event with 2 of my favorite people/writers at Centenary College here in Shreveport, LA on October 24, 2017. Music was played (by me), poetry recited (by Jennifer Strange), and books read (by Michelle Junot).
Below, listen to the audio of Michelle reading from her most recent memoir (a self-portrait constructed entirely from content in the Notes app on her iPhone) and from the panel discussion among the 3 of us about all things art-making, vulnerability, work and "real" jobs, the value (and confusion) of liberal arts education, health, etc.
Hope you enjoy!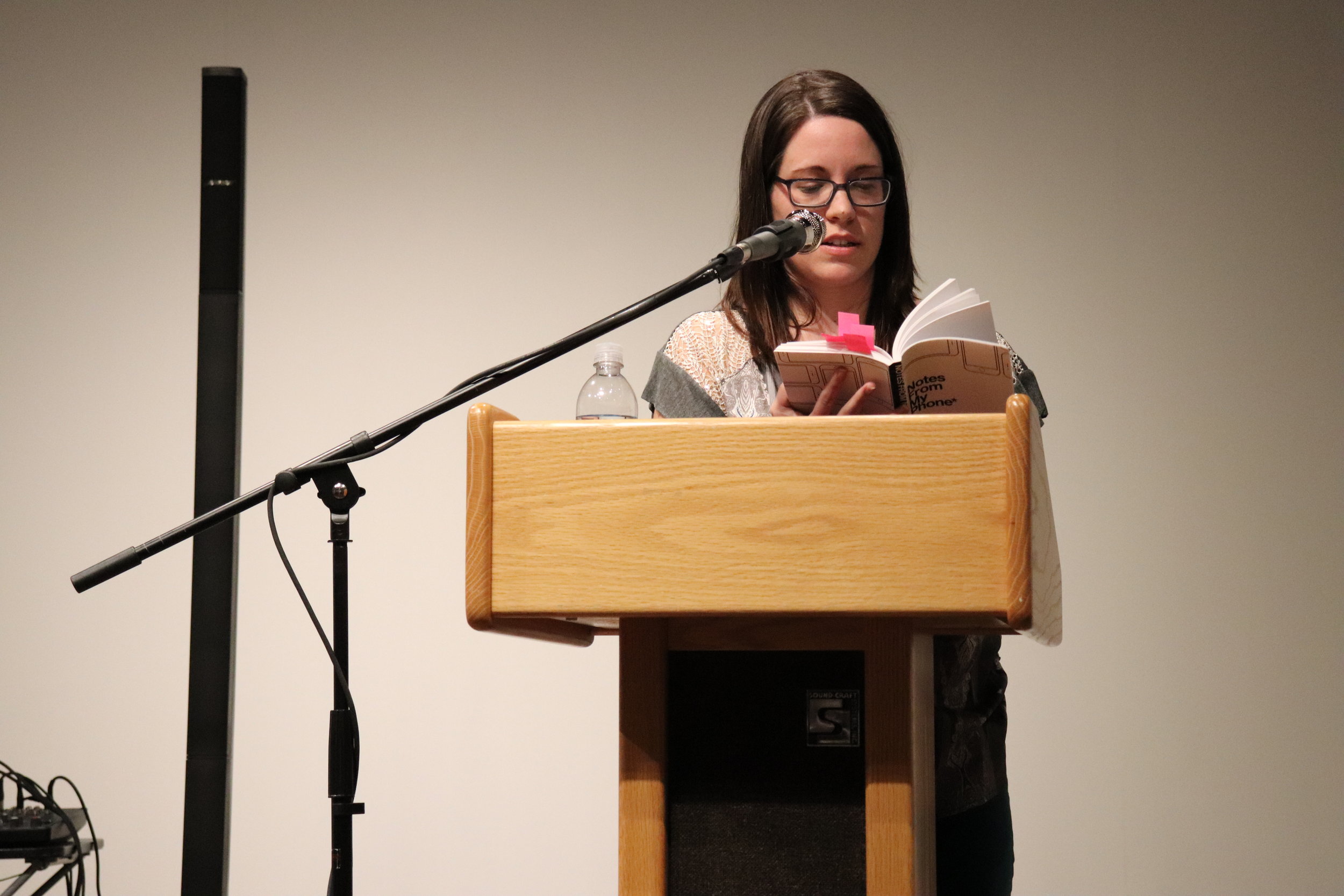 Michelle Junot majored in Communication: Professional Writing as well as Dance at Centenary College and then headed to the University of Baltimore where she earned the Master of Fine Arts in Creative Writing and Publishing arts. She did the writing, design, and publishing of her first book, and the floor was always lava. Then she slacked off and only did the writing part of her more recent book, Notes From My Phone*, published by Mason Jar Press. She has also published essays in several magazines and currently teaches graphic design and works as Director of Alumni Relations and Assistant Director of Communications at University of Baltimore School of Law.